"Content is king". We're sure you've heard that many times. But why is it the king? Here are a few stats that can answer this question:
77% of internet users globally read blogs very regularly.
57% of social media users follow a brand's social account so they can learn about new products & services.
More than 50% of all podcast listeners are more likely to purchase products they hear advertised in the podcast, than they are through traditional advertisements.
Infographics can increase traffic to websites by up to 12%.
Videos in hot and cold emails increase CTRs by a whopping 300%
If you're considering the Finland market in particular:
56% of the 25-34 years age group read blogs every day. 54% of the 35-44 years group and 52% of the 45-54-years group follow, with high readership rates.
Over 60% of Finland's population actively uses social media to socialize with loved ones and track brand announcements.
Nearly 50% of Finland listens to entertainment-related podcasts each year. This is followed by 35% of the population getting their current affairs information from podcasts.
We could go on. But these statistics show that the power of content is phenomenal. This is why companies – big or small – should engage in content marketing. In this article, we'll explore the best practices and techniques you can adopt, to make your content marketing campaigns a raging success.
All it takes is following the four steps we've outlined below, to get really effective results from your content marketing campaign:
Pay attention to what your audience needs
Many brands adopt a "push" approach to content marketing, instead of a "pull" approach. What we mean is, they quite literally push the content they want to promote, without considering if the audience wants or needs it. This is one of the surest ways to lose a prospect base very quickly.
Instead, the focus of your content marketing campaign must be to "pull" the audience to you. The only way to do this, is to create content that your audience actually enjoys.
You need to actively consider what type of content your audience wants to consume and what they like and dislike. Creating content according to their tastes will help you build a staunch followership. This will ultimately give you the freedom to promote the kind of content you actually want to push towards then.
Now, you might be wondering how to create content that your audience will like and engage with. Here are three strategies to do this:
Talk to the audience
One of the best ways to know what content your social media followers, blog readers and podcast listeners want from you, is to just ask them. Having a conversation and sourcing your content ideas from followers will ensure you never miss the mark.
Some of the ways you can source content ideas from your audience are:
Create a poll or feedback form
This is an especially great technique when you're using social media. Platforms like Instagram and Facebook have options where you can create polls and feedback forms that can solicit information from followers.
You could also start a discussion about a topic that's important to your industry/niche and invite your audience to weigh in. You can also discuss current events. By reading their comments, you'll get a sense of how they think/feel about the discussion topic. You can then tailor your content according to the viewpoints of your audience.
End your content piece with a question
Let's say you're writing an article on "5 Ways to Protect Yourself from Covid19 Transmission". You can end your article with a question like – "What are you doing to protect yourself from the coronavirus pandemic?" Such questions act as an invitation for conversation. Any comments or answers your readers provide, can be the topics for future blog posts. You can follow the same policy for podcasts, videos, Gifs, infographics and social media posts.
Social listening
Over 3.8 billion people use social media today. Each person posts a variety of content on their account. They share content from different creators – sometimes content that has conflicting perspectives too. That can create a LOT of confusing data to sift through, when you're trying to understand the psyche of your audience online. This is where social listening tools come in.
Social listening is the process of listening to the pulse of your target audience and making sense of their online engagement. When you use social listening tools, you can:
Identify the current social media trends and content trends that people are talking about.
Evaluate your target audience's feelings towards specific trends and topics.
Learn how many people are talking about your brand and interact with people mentioning you in their posts.
Understand your audience's sentiments about your brand and your content.
Identify how your audience feels about your competitors and their content.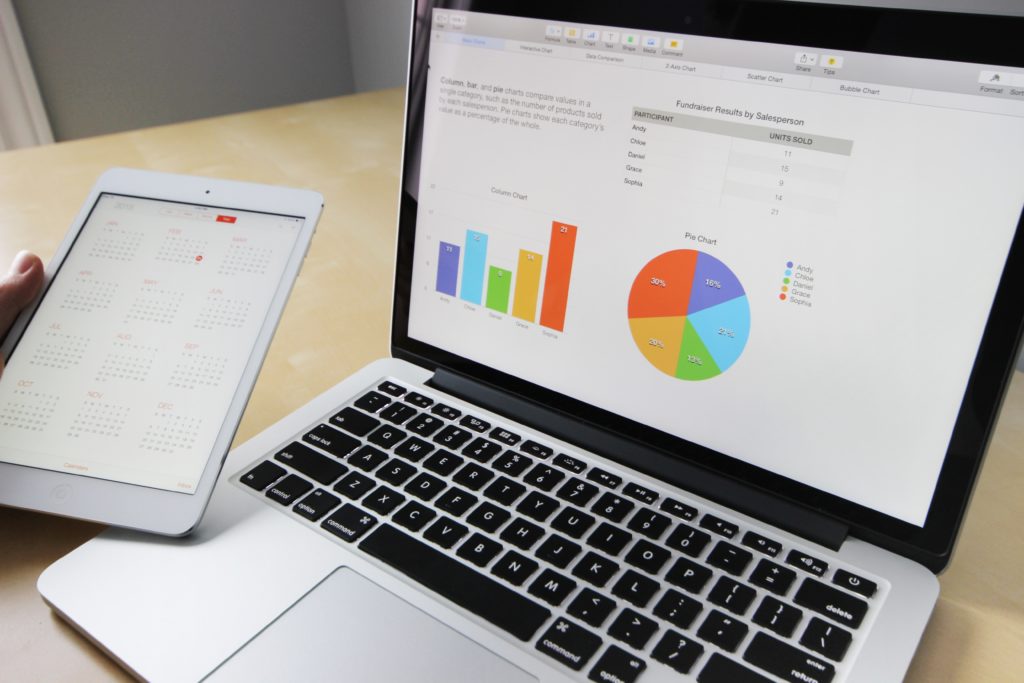 Using the information you mine, you'll be able to create a really focused and targeted content marketing campaign that is personalized to your audience's tastes and needs.
If you are not currently using social listening tools, here are a few tools we recommend:
Hootsuite
Synthesio
Audiense
Mentionlytics
Talkwalker
Competitor's analysis
Finally, a great way to create content that your audience will enjoy and want to know is to engage in competitor content analysis. Every company has competitors. It is very likely that you have a competitor who is outperforming you in their content marketing. When you're a new company and you're building your audience base, it really helps to study your competitor's content creation and marketing strategy.
So, how do you analyze your competitor's content marketing strategy?
Study the type of products/services they're creating content about
Your competitor won't be targeting every segment of your audience. By analyzing what type of products and services they're selling, you can find out which segments of your audience haven't been targeted yet. Your content can be aimed towards them.
Evaluate their SEO strategy
What type of keywords do your competitors target? What is their ranking on the search engine? What type of traffic is their SEO strategy attracting? Depending on these answers, you can tweak your SEO strategy, keyword research process and meta creation to be similar to theirs, so your brand will be visible to your audience too.
Consider the content formats they use
Not everyone in your audience would like to read long articles. Some will prefer short videos or podcasts or infographics or slides. You should check what forms of content your competitors regularly publish. This will tell you what audiences they aren't targeting yet and you can plug this gap by creating the appropriate content.
Now, this point also brings us to the next best practice you need to follow – create channel-specific content.
Tailor content for specific channel
The world is very social these days and you'll likely find your audience on different social media channels. But the trick to succeeding with content marketing is to understand that every content doesn't perform well on all channels. You'll need to customize your content to each specific channel, to ensure that your content marketing strategy yields positive results.
Now, let's take a look at the various strategies you can apply, to succeed on each social media channel. Please remember that the optimal time to post on each platform is not the same for all industries, so the data we are providing is only the based time. It's recommended to do your own research on the most suitable posting time for your audience.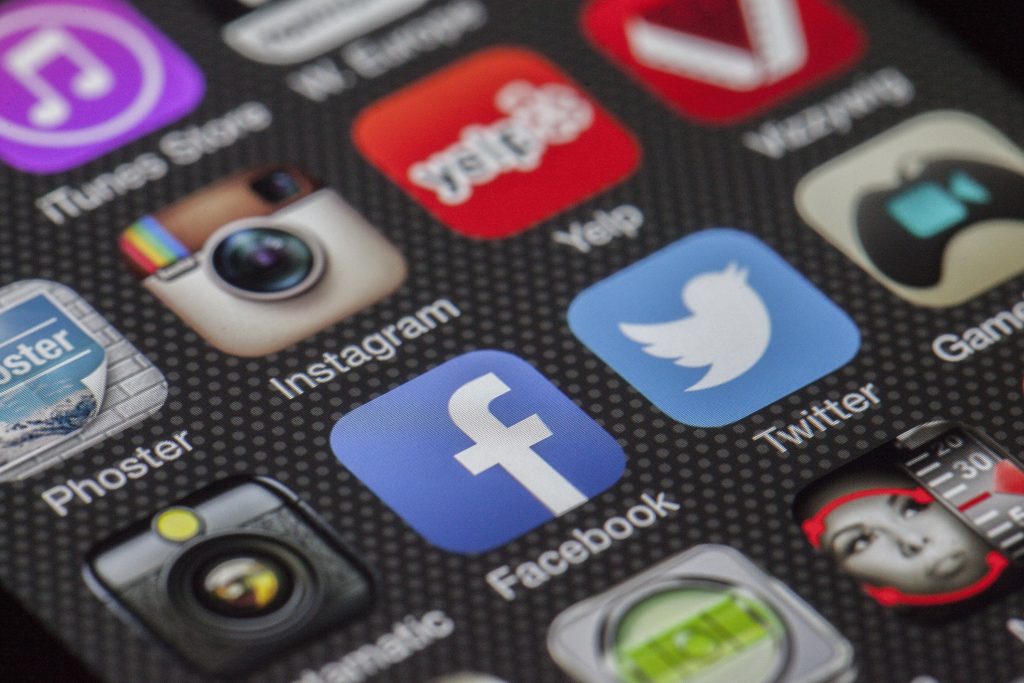 Facebook
Facebook is the most versatile of all social media platforms available. This gives you a lot of ways to experiment with different types of content, to attract different types of audience.
A few things you could do are:
Start a Facebook Live video – Over 2 billion people watch Facebook Live videos annually.
Post behind-the-scenes stories of your company and bring your business to life.
Comment on trending topics and invite people to engage.
Use Facebook to tell stories – about your brand, each product/service, employees, other customers etc.
Set up quizzes, polls, contests, giveaways and other interactive content to draw people in.
Share discounts, offers and other lead magnets that prospects will love.
Posting technicalities:
The best time to post on Facebook: 6:00AM-8:00AM & 1:00PM-5:00PM.
The best days to post on Facebook: Wednesday.
How often should you post on Facebook: Once a day.
Post character length for Facebook: 63,206 characters.
Video length for Facebook: Up to 240 minutes (for Feed) and up to 120 seconds (in Stories).
Instagram
Instagram is a great place if you want to champion a visual content marketing strategy. Some of the best ways to use content for Instagram are:
Use Stories to give people a peek into your brand's personality.
Use IGTV to showcase products and answer business FAQs.
Hold an interview with someone important in your niche and live stream it.
Publish high resolution photographs of your products/services, your employees, your office premises and behind-the-scenes activities.
Share quotes by inspiring people and which are aligned to your brand identity.
Organize an Instagram takeover by partnering a famous content creator in your niche.
Posting technicalities:
The best time to post on Instagram: 8:00AM-12:00PM & 4:00PM-5:00PM.
The best days to post on Instagram: Tuesday, Wednesday & Thursday.
How often should you post on Instagram: 2-3 posts per day.
Caption character length for Instagram: 2200 characters (will be truncated after 125 characters).
IGTV file size: Below 650MB for videos under 10 minutes & up to 3.6GB for videos up to 1 hour. Videos must be 1080 x 1920 pixels and in MP4 format.
LinkedIn
LinkedIn is created as a social network for professionals and companies. Especially for the B2B market, LinkedIn is proven to be a great source to generate lead. As a business-focused platform, LinkedIn is a perfect channel for:
Share your industry expertise and knowledge.
Publish listicles and how-to write-ups.
Publish excerpts from expert interviews you've done.
Post original company research.
Share your business updates.
Posting technicalities:
The best time to post on LinkedIn: 8:00AM-11:00AM & 12:00PM-2:00PM.
The best days to post on LinkedIn: Tuesday, Wednesday & Thursday.
How often should you post on LinkedIn: 2 to 5 times each week.
Post character length for profile status update: 1,300 characters.
Post character length for article body text: 110,000 characters.
YouTube
YouTube is getting increasingly popular today because it is the most-frequented platform by millennials and younger cohorts. Some of the great ways to run content marketing campaigns on YouTube are:
Unboxing videos or reviews.
Vlogs of your experience using your product/service.
Comedy sketches that use your product/service as a prop.
How-to videos showing how something is done.
Educational/explainer videos with white board or colored animation.
Video compilations.
Product haul and comparison videos.
Challenge videos.
Posting technicalities:
The best time to post on YouTube: 8:00AM-11:00AM & 5:00PM-9:00PM.
The best days to post on YouTube: Wednesday, Friday & Saturday.
How often should you post on YouTube: One video each week.
Recommended video resolutions: 1080p: 1920×1080, 1440p: 2560×1440 and 2160p: 3840×2160
Other channels
In addition to the above three primary platforms, there are a few more which you can leverage for your content marketing campaign:
Pinterest
Pin photos of your top products & services.
Share pins of places your customers are from or the recipes/products people have made using your materials.
Create theme-based boards that users will love to engage with.
Use rich pins to provide compelling descriptions and share ideas.
Twitter
Ask questions that will make your audience think.
Use Twitter to run a responsive customer service team and use these conversations to subtly promote your products.
Share important current affairs.
Give your opinion on trending topics.
Make brand announcements.
Re-purpose and cross-post content
Here's the thing about channel-specific content. These content formats aren't necessarily restricted to the platforms we've discussed above. You can use them on other platforms too if you repurpose them.
Content repurposing is the process of transforming one content format into another format. This is a content marketing strategy that allows you to:
Constantly publish a steady stream of diverse content online.
Target different segments of your audience, who have been disengaged so far.
Stop your prospective customers from getting bored with the same type of content.
Offer fresh perspectives of your content, in a never before used way.
So, how do you repurpose your content?
Add new information and research to existing blog posts.
Use your most-read blogs as inspiration for daily/weekly emails to subscribers.
Combine two or more related blog posts and create a detailed pillar post or guide.
Do a deep dive of a single blog and make it into an eBook.
Combine multiple eBooks and create an online course.
Convert your eBook into a webinar.
Transform your videos into instructographics, infographics or data visualizations.
Break down your webinars and write them as a multi-part article.
Narrate your blog and create a podcast.
Take your blog post and make it into a PPT slide deck on SlideShare.
Distill the key points of your article and make an infographic.
Use your internal data (especially studies, facts and statistics) and format them into case studies.
Use your internal data & original research and make them into a Twitter post schedule.
Transform your videos into podcasts and vice versa.
Use the questions you've answered on Quora and write detailed blog posts about them.
Combine your social media posts about a single theme/topic and make them into an infographic.
Bring any expert interviews you've done and make them into a book or a podcast series.
Use your social media comments as inspiration to create an FAQ page for your company.
Expand on your customer testimonials to write/talk on video about "Brand Experiences".
Share the same social media posts to audiences from different time zones.
This is just the tip of the iceberg. As you experiment with content repurposing, you'll unearth new ways to transform your existing content. You'll then have plenty of material to last you years when engaging in cross-platform content marketing.
User Generated content
The final best practice that we'd like to share with you, is to always rely on user generated content.
So, here's the deal. Prospective customers trust the words of existing customers when they're making a purchase decision. If you use content that a customer created about using your product or service, that is the most organic form of brand endorsement available.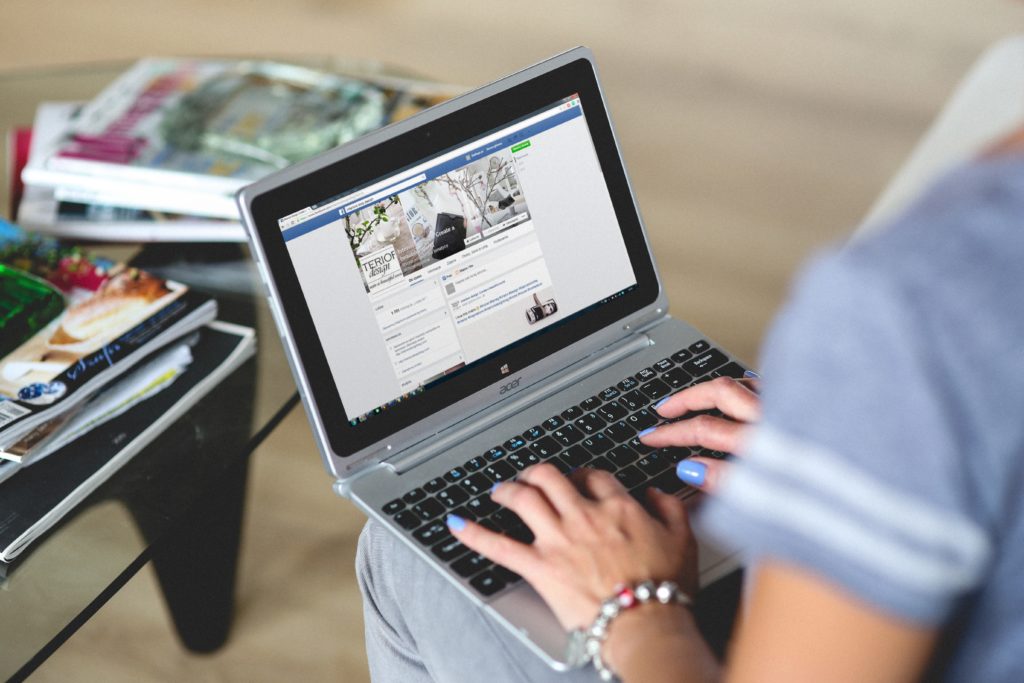 These days, many brands online are using user generated content heavily in their content marketing campaigns. Here's what they do:
Brands share photos and videos posted by users on their Instagram or Facebook Stories, on their own stories.
Brands publish blog posts such as reviews and opinion pieces written by customers, on their own company blogs.
Brands share user filmed videos such as product unboxings or hauls in their social media post or stories.
Brands copy and paste customer reviews and testimonials from one platform, onto another.
Brands start hashtag campaigns and invite audiences to participate – sharing tagged posts on their feed.
Brands combine multiple customer reviews and create a case study for their website. Such case studies show how the brand's products/services solved a market need.
Brands collect first-hand information from users in the form of "This or That" surveys, opinion polls, Q&A's and quizzes and share the results on social media. They can use the answers they received to create a blog post, video or podcast about a common theme/topic that was mentioned.
Just like repurposed content, user generated content is extremely versatile. The more creative your existing customer or social media follower is with their content, the better UGC posts you can curate.
Need help supercharging your content marketing campaign? At Sisu Digital, we know how complicated running a content marketing campaign can be. We have years of experience working with businesses of all sizes, to help them run targeted, personalized and effective content marketing campaigns.
We don't follow a one-size-fits-all approach to content marketing. We analyze your unique business needs, target market's characteristics, audience's content consumption trends and then create a campaign that will allow your brand to shine online.
Our priority is to ensure you achieve your chosen business goals, be they brand visibility, lead generation, audience re-engagement or conversions. If you'd like to leverage our years of content marketing expertise and skills, please feel free to contact us today. We look forward to partnering with you on your content marketing journey.