As a designer, people also wondered what new tools and utilities were used by other designers? Well, we have compiled a list of all the designers' resources and utilities recognized worldwide. These free design resources are recommended by the expert designers to assist you in this mission. Check out the list and you can finally pick the ones that suit your requirements correctly.
To identify different types of design resources, this article will be divided into 4 categories as below:
Free color tools
Free typography
Free stock photos
Free design inspiration
Free color tools
Adobe Color CC is a web app that helps designers and artists create color themes as well as inspiration. It also builds a creative community for everyone who loves design. Users can save their color themes on Creative Cloud Library and apply the theme on Adobe apps such as Photoshop, Illustrators, and Sketch. Also, themes can share via social media platforms: Facebook, Instagram, Twitter, and email.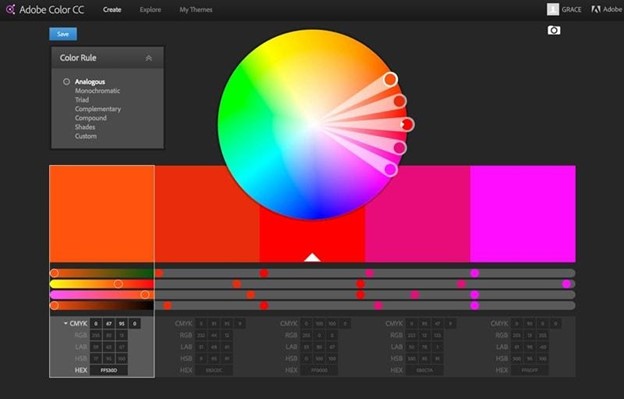 Features:
Create color themes
Explore community offerings
Discover trends
Easily convert Color harmony mode
Preset color modes
Vector file support
This web app is mainly developed for designers, it is also attractive to photographers. Coolors has one of the most brilliant color scheme generators, for those who look for a perfect palette. The color code can be saved, copied, and shared with other external apps.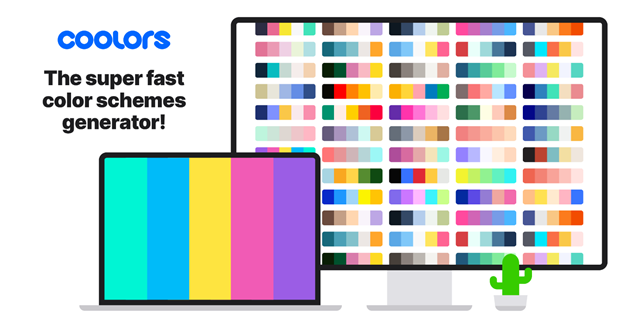 Features:
Generate palettes
Explore popular palettes
Make gradient palettes
Vector file support
Color picker
Create a collage
Comparison
According to the votes and reviews, the scores are designated for each app based on the criteria. Both of the apps are good for choosing colors in the design. However, Adobe Color CC can help you identify the specific color code in any area of a photo. It is good for artists who need extreme accuracy in design. Apart from it, this app is highly compatible with IOS devices, Photoshop, and Illustrator. Coolors, in a different way, creating a color scheme and generating a perfect palette. This is the best choice for designers who look for new inspiration or a new set of colors.
Free typography
Learn what they are and their advantages for digital design, better compression for developers, greater speech for designers, and better text typography for readers as variable fonts find their way into Google Fonts.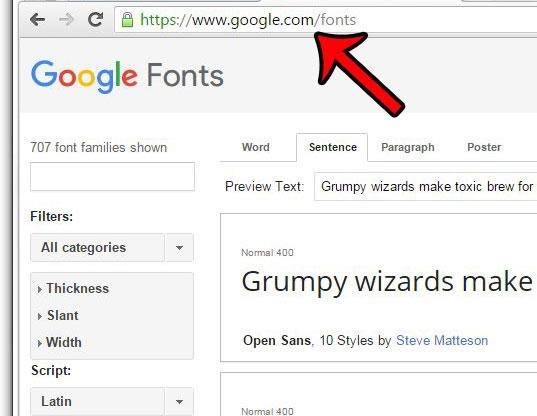 Features:
Downloadable font-families
Headline and body text pairings
Language preferences
High-impact vernacular display
Discover great typography
Connect with open sources (shareable)
Various fonts along with templates can be found on this web app. People can easily find out which fonts are trending in different languages. There are different categories for every font that helps users easily choose what they want.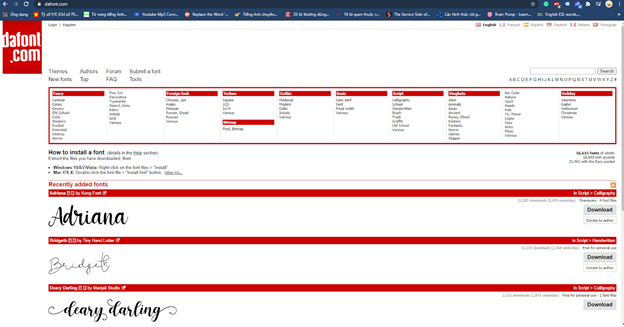 Features:
Download + Install guidelines
Marvelous and unique fonts
Fonts for every language
Supported fonts management
Comparison
It is undeniable that Google Fonts is the most popular web app for typography, where you can test different fonts at the same time. Moreover, users can choose fonts based on their language preferences and categories. However, Dafont is also a
great choice for inspiration with creative and unique fonts contributed by different artists all over the world. It also works well for newbies, thanks to its guidelines for installing fonts.
Free stock photos
Unsplash is an awesome community- powered platform that has donated hundreds of thousands of its images to fuel imagination around the world. Over 2 million free high-resolution photographs that the most generous group of photographers in the world has brought to you.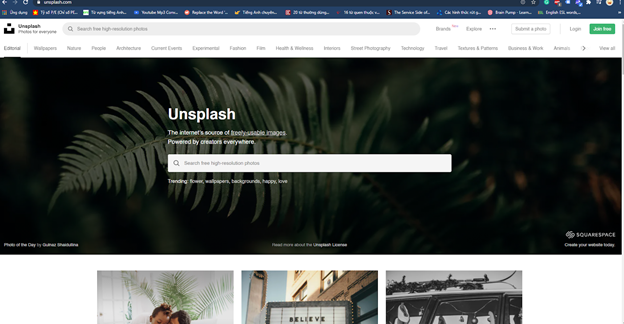 Features:
A community of more than 211,000 photographers
Free access to millions of photos under the Unsplash license
Easily accessible and do whatever you want
Wide range of photography genres
More than a million free vectors, PSD, free icons, and images. Special freebies and any visual software you need for your projects. There are free versions and paid versions on this web app.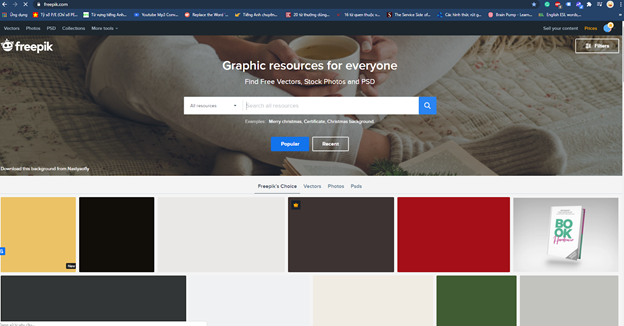 Features:
Vector arts
Variety of icons
SVG & PSD files
Panoramic photos
Image marketplace
Pexels provides images licensed under the Pexels license with high quality and free stock. All photographs are beautifully tagged, searchable, and also easy to find across our pages of discovery.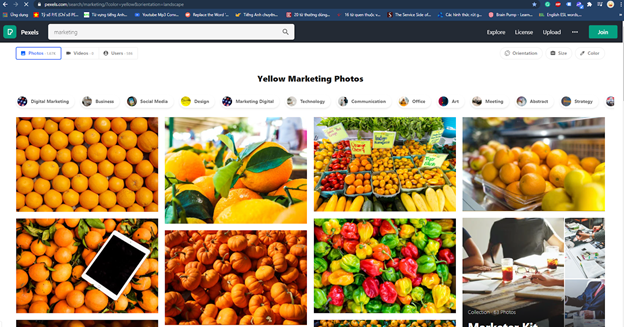 Features:
Free stock high-quality photos under the Pexels license
A big community of photographers, new photos every day
Free business videos
Spectacular wallpapers
Flaticon is a part of the Freepik Universe but primarily focuses on free vector icons directly to photoshop. A tool that converts icons into web fonts. Like Freepik, Flaticon has a free and paid version.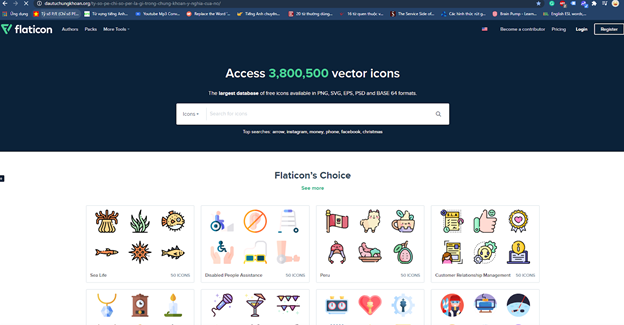 Features:
Free stock high-quality photos under the Pexels license
A big community of photographers, new photos every day
Free business videos
Spectacular wallpapers
Comparison
Due to the partial similarity of the four tools, only Unsplash and Freepik are compared in this comparison. Unsplash and Pexels have the same function of providing free stock photos on their website with high quality. Freepik is slightly more powerful because vectors and animation are available on this platform, but not all of them are free. Flaticon is a platform that focuses on icons, and also a child company of Freepik, so the style is quite identical. However, the stock is updated every month with a wide range of exclusive icons.
Free design inspiration
Dribbble is a forum for visual designers and developers for self- promotion and social networking. It acts as a forum for the design portfolio, jobs, and recruitment and is one of the largest online forums for designers to share their work.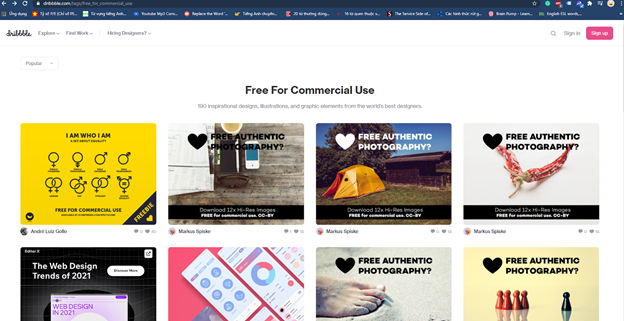 Features:
Get inspired with new and creative designs
Work promotion
Explore new designs
Marvel is a platform that people can share and teach each other in terms of UX/UI design. There are over 2 million individuals and teams around the world using this web app to turn their ideas into reality.
Features:
Prototyping: Create interactive mockups
User Testing: Validate designs at speed
Integrations: Power up for your workflow
Developer Handoff: Automatic design specification
Comparison
These two platforms are amazing with a huge community of creators as well as a giant stock of designs. Regarding Dribbble, designers display their works online, and some of them are free so we re-use them or get some inspiration from those designs. UX/UI designs, animation, illustrations, etc. you can find everything in Dribbble, if you are getting stuck with new ideas, this one is for you! In terms of Marvel, it works
as a prototyping and user testing web app. Besides that, they also consult other design companies.