Dear B2B marketers,.
Did you know that 2020 and whatever it brought with had propelled Instagram's active user base to more than 1 billion?
While B2C's are running absolutely wild on the 'gram and taking full advantage of creative content marketing, most B2B's have been struggling to find their footing in this highly visual platform.
Learn from the pros. We have identified 3 B2B's that do Instagram marketing better than most, and how we can be just like them.
But first –
.
Let's crunch through some facts.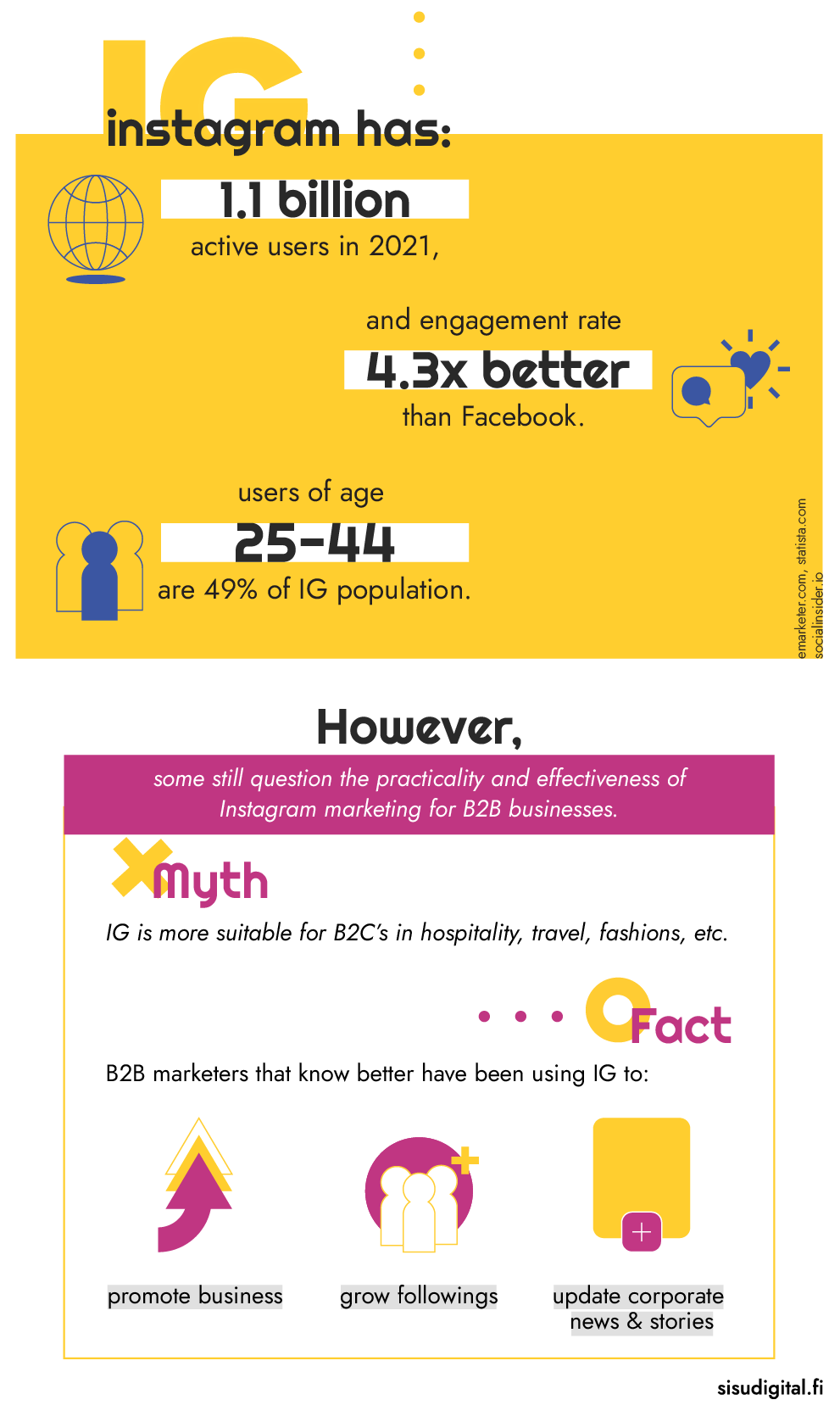 Feeling that FOMO yet?
Don't fret. We've got you here.
To inspire and jump-start your journey to champion B2B Instagram marketing, here are 3 B2B's with 3 different niches that are just nailing it.
.
When they enable #CreativityForAll
Relying on visually arresting media to steal attention, Adobe actually leaves the heavy lifting to its creative community.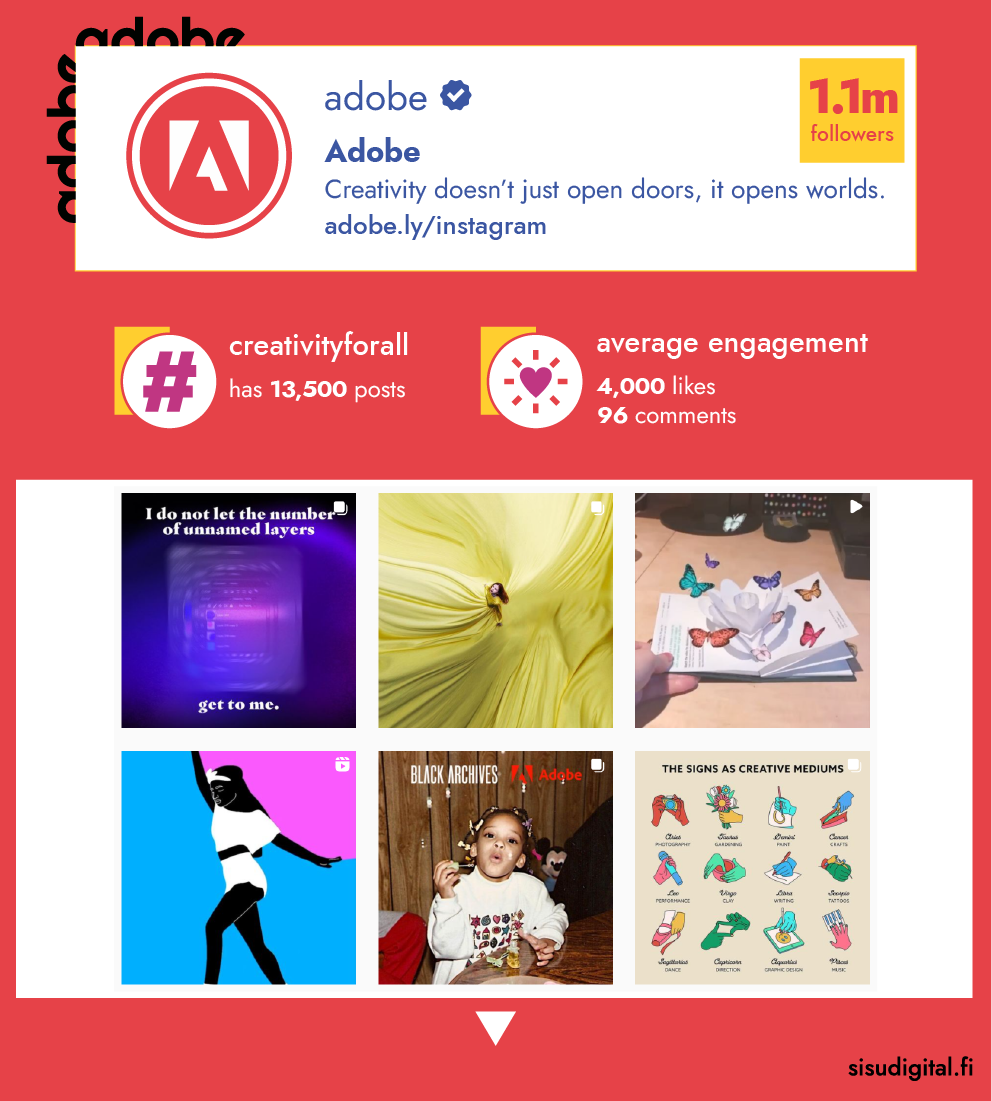 With 1.1 million followers, it would be remiss of me not to mention Adobe and their brilliant, oh-so-simple, key Instagram marketing strategy: user-generated contents (UGC).
(…that are thumbstoppingly, breathtakingly, staggeringly beautiful.)
As the creative giant curates and showcases artworks, they never fail to credit the respective artists who are creators from all around the globe – #CreativityForAll. Not only is this a clever way to soft-sell their products, but Adobe also empowers and uplifts its community members, giving them a boost in profile views and followings.
Along with that, Adobe's dedicated #WomenCreateWednesday and countless other campaigns that promote social awareness also win their audience's heart over and over.
.
Takeaways:
Adobe is a successful B2B brand on Instagram because they knows how to use Instagram marketing appropriately with UGC, as opposed to appropriating Instagram for the sake of marketing with inauthentic, lacking posts.
They also succeed in building and nurturing a supportive community that are essentially their brand-ambassadors.
For you: As a B2B approaching Instagram marketing, you need to highlight your company's culture and values, while understanding how strong a social impact you can drive to your target audience. This way, you can converse and connect to your audience, whether they are a multinational corporate or a one-man band.
.
When they practice what they preach
Mailchimp helps small businesses do big things.
Mailchimp is a marketing juggernaut that is exclusively designed to uplift and empower small businesses. The B2B's vision and mission are well-represented via their Instagram profile – currently popping with 130k+ followers.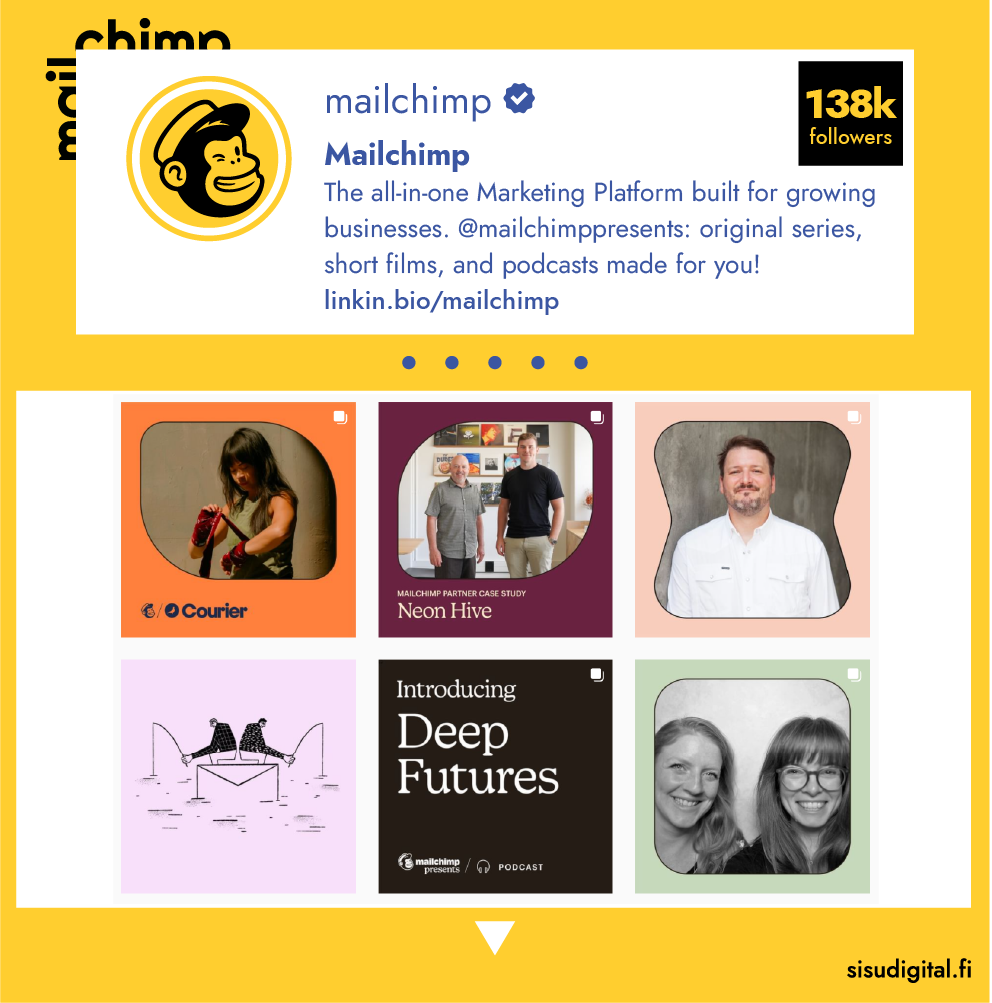 They highlight small biz owners' stories: the journey of how they have started and grown using Mailchimp services. As a result, the marketing messages of Mailchimp are never the in-your-face sorts – their featured customers are the best messengers.
In line with their vision, Mailchimp even has a dedicated @mailchimppresents to introduce entertaining and educational contents created for entrepreneurs. While this is a powerful way to strengthen brand positioning, it also shows that they care.
On another note: a flick down @mailchimp boasts an array of unique illustrations, beautiful imagery and animated videos. The creativity and charming originality have long been synonymous with the brand's image – have you ever high-fived their mascot, Freddie?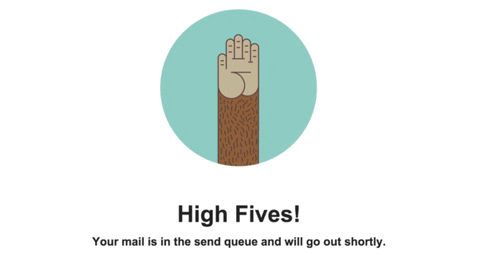 .
Takeaways:
Mailchimp's Instagram marketing strats doesn't try to show off its services, but rather promote the brand, its ethos and community. This turns Mailchimp into the hub that attracts its exact target audience (entrepreneurs, SMEs).
For you: With Instagram, B2B brands may consider going with a tailored marketing strategy that fits their audience and goals best, not necessarily a common one.
.
When they know where it hurts
Started from an actual need to communicate, through a lot of trials and updates, Slack has since entered Silicon Valley's hall of fame being one of the strongest, fastest-growing SaaS.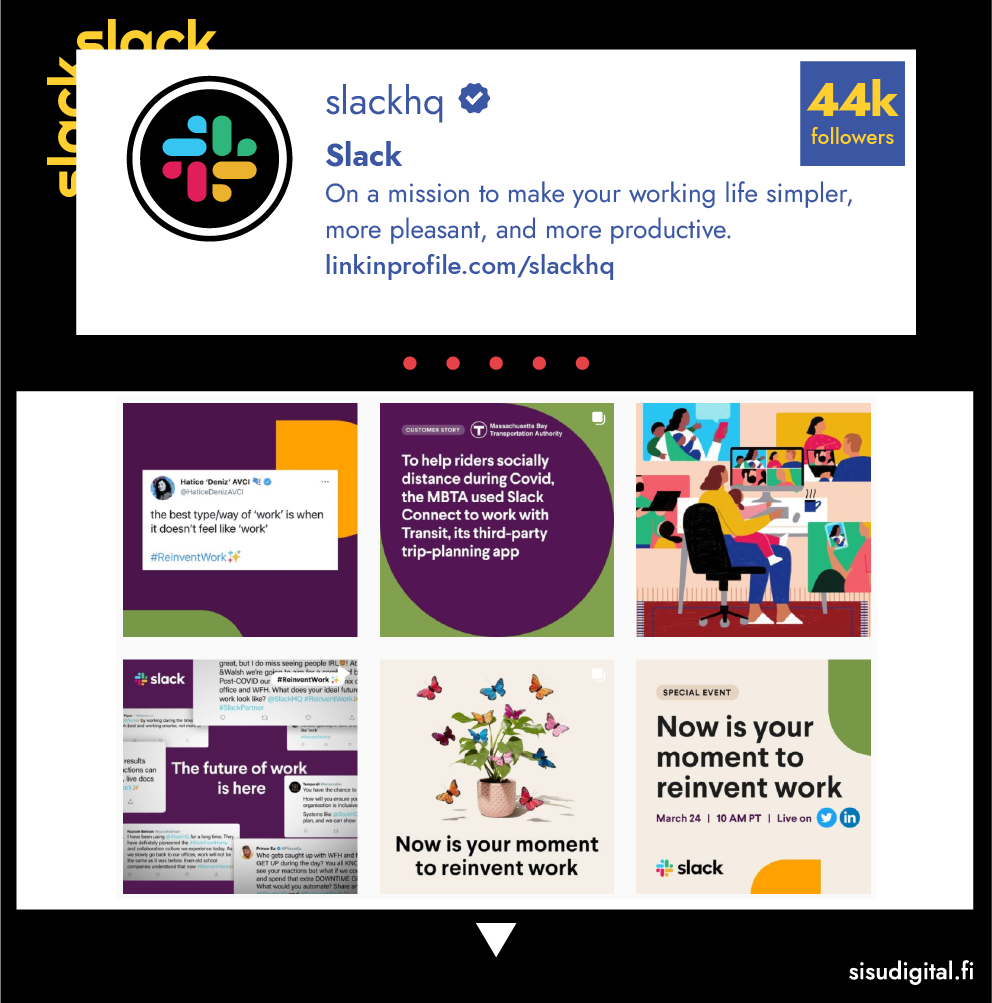 They have just recently recruited a CMO. So, how are they doing on Instagram?
When it comes to B2B customer-centric content, we should all stalk Slack's profile and learn a thing or two from their astute Instagram marketing strategy.
Much like Adobe and Mailchimp, Slack's visual game is spot-on. They leverage this creative flair to show how their products can facilitate your workplace communication, nurture collaborative efforts and encourage sharing of cloud-based assets.
All of the aforementioned content is delivered via:
text-based posts
humorous chat excerpts
informative carousels
demonstration videos for new features
…among others.
And therein lays the point. Not only this is a fun, bite-sized way to update their userbase of the latest features or discuss their latest movement #ReinventWork, Slack also knows their customers' pain-points and uses Instagram as a customer support channel.
.
Takeaway:
Value-driven, customer-centric content is at the core of Slack's Instagram marketing. They provide users with instructions and ideas on how to solve pain-points utilizing Slack's features.
Bite-sized posts are easy to digest and engage with, and Slack has leveraged it
For you: Just like any other businesses, B2B's must understand their audience and their pain/pleasure-points. Create Instagram content that correlate with your audience's needs and start seeing more engagements.
.
B2B marketers' takeaways…
As of 2021, when brand personality and originality are all the buzz – Instagram is the most fitting platform for brands of all sorts and sizes to express themselves. As long as your target audience is using the platform, I'm convinced that you just have to hop on it.
Here are the 3 takeaways in all of their glory when it comes to B2B Instagram marketing:
Highlight your company's culture and values through use of brand voice, visuals and hashtag campaigns.
Tailor a marketing strategy that fits your audience and goals best.
Identify and create Instagram content that correlate with your audience's pain/pleasure-points.
Bonus tip: put yourself ahead of the competition by staying on top of current social media trends.
.
B2B Instagram marketing is not some three-headed monster that you must tackle as a lone knight.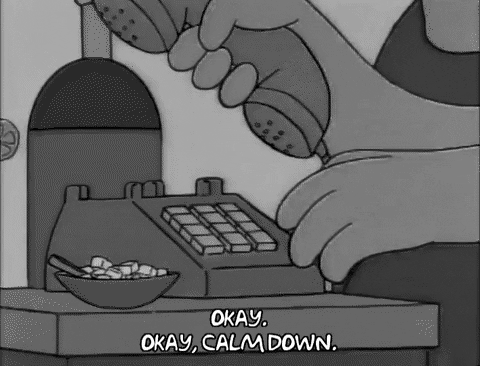 Still sitting on the fence or not sure how to further the progress your brand's B2B Instagram marketing?
Reach out and let us lend you a hand for all things B2B social media marketing, or join our email list to receive more marketing golds like this (reserved strictly for those who are looking to grow, optimize and upgrade.)
Which B2B's Instagram marketing strats have impressed you?