Desperate for some fresh ideas of what to post on your social media?
You have come to the right place.
This "Ultimate Cheat Sheet of 120 Ideas for Social Media Content" is for you.
Our exhaustive list will keep your creativity flourish for a long time.
Never run out of social media content ideas again – at last for the upcoming four months!
One time I asked a client, "what is your pain point when it comes to managing your social media?"
I thought he would answer it was to produce quality content.
"To come up with new ideas every single day", he said. "Many times I find myself stuck in a rut and can't think of anything interesting to share with my customers. It's frustrating."
It's true that brainstorming is one of the toughest parts of running any sort of social media campaign.
Marketers are expected to take care of multiple social profiles and keep them up-to-date with fresh content for hungry followers.
Coming up with new ideas and creating high-quality content consistently is clearly no easy feat. As with many challenges, your best bet is to take one thing at a time. That's exactly why you need this extensive list to fuel your inspiration.
As you get started, pay attention to what works best for your business and what your audience shows the most interest in. The more you know about customers, the easier it is to create the type of content they love.
Ready? Here you go!
————————————————
1. Share the latest blog post from your website
2. Share a photo/ video of your product
3. Share a photo/ video of your company's office
4. Share a photo/ video to show your company's people & culture
5. Share a piece of your company's history
6. Share a behind-the-scenes photo/ video
7. Share your company's latest news and announcements
8. Share a customer review/ testimonial
9. Interview a customer/ client

10. Ask your audience for reviews or testimonials
11. Share an industry news
12. Share a quick tip/ advice in your industry
13. Share a photo/ video from an event/ workshop/ conference your company attended
14. Post a branded image
15. Promote an event your company is going to attend
16. Post an answer to a question frequently asked by your customers/ clients
17. Share your own or curated infographic
18. "Ask an expert" – Invite an influencer/ industry leader to a conversation
19. Share a link to your free resources (ebooks, white papers, infographics, or other downloadable content)

20. Share a helpful resource from others
21. Share a podcast episode (Or start your own podcast!)
22. Share a new job listing/ advertisement
23. Share an announcement of a new hire/ new team member
24. "On This Day In History"
25. Share an event your company is hosting
26. Share an intriguing photo and ask your audience/ fans to guess what it is
27. Share an inspiring/ motivational/ humorous quote
28. Share your company's achievements/ awards
29. Share your company's milestone

30. Share your company's birthday
31. Share your company's financial earnings if you're a large publically traded company
32. Ask your customers what products or services would they like to see you offer
33. Ask for customer feedback about a new feature, project, event, or your post
34. Share a how-to/ tutorial explaining how a feature or tool works
35. Share a review of your own product or a product that your company uses and believes your followers would find useful
36. Post a creative/ unexpected use for your product
37. Ask your fans to upload photos of them using your products and tag your company
38. Share user-generated content
39. Reshare an old, high-performing blog post

40. Repurpose an old resource in a new format (for example, convert a long blog post into an infographic)
41. Highlight a customer/ project/ case study
42. Share something fun like memes or GIFs (T.G.I.F)
43. Share an upcoming holiday
44. Share a seasonal fact/ photo/ video
45. Hold a quiz
46. Hold a contest
47. Hold a giveaway
48. Hold a "flash sale"
49. Hold a poll

50. Hold a debate about a topic
51. Share a limited time offer on a product or service
52. Ask your fans for content ideas
53. Ask your fans/ followers to answer a survey
54. Share a sneak peek/ preview of a new product/ feature/ event
55. Fill-in-the-blank with topics varied from business/product related to Industry related to holiday & festive to random.
56. Share a shocking statistic or fascinating fact
57. Reshare a top-performing post
58. Promote a partner or a brand that supplements your business
59. Give a shout out to another local business or organization

60. Share an interesting industry research/ finding
61. Summarize main points from a research/ report
62. Share a favorite book
63. "A day in the life" of a designer/ developer/ director/ CEO
64. "Take a trip down memory lane" and share about the early business days
65. Recommend to follow an industry leader on social media
66. "Caption this" and ask your fans to come up with creative captions for a photo
67. Share a Youtube video
68. Share a prediction about a current event and happening
69. Do a post series about a relevant topic

70. Post a link to a fundraiser and encourage your followers to support a cause
71. Get your employees to create their own photo/ blog post/ video and share their thought
72. Introduce a particular employee/ team member
73. "Employee of the month"
74. Ask a simple, basic question about your business that your audience can answer quickly
75. Share a funny or emotional story relevant to your business
76. Share your own story or a story about the company
77. Share a creative commercial
78. Take a picture of your workspace/ working table
79. Share news that is interesting and trending among the community (Slush? The opening of Finland's "flagship" library Oodi ?)

80. Host a live event/ Story (Q&A session, live discussion with fans, behind-the-scenes, sneak peek, etc.)
81. Ask your fans what they like and don't like about your online event
82. Share a post by an influencer, a thought leader that is relevant or relatable
83. "Throwback Thursday"
84. Share one time a customer teaches you something
85. Share your latest email/ newsletter
86. Correct a common misconception that relates to your industry
87. Share the top myths surrounding your industry
88. Thank your customers for their support
89. Ask a multiple-choice question

90. Ask a close-ended or Yes/No question
91. Ask a True/ False question
92. Your "Most Popular Fan"
93. Share a photo of something that is funny, interesting, thought-provoking, sweet
94. Share trivia about your team members
95. Post a photo, ask fans to guess the location of a place you've been to, or share a piece of trivia from it
96. Share a personal thing like where you're going during the day, or what you did yesterday
97. Share a list of Do's and Don'ts about your product or service
98. Share the vision and mission behind your business
99. Share groups/ associations that your company is part of

100. Share the visuals related to your business (ad banners, flyers, business cards)
101. Share a cartoon relevant to your business or industry
102. Share an excerpt from a book you're reading
103. Share links to your other social media profiles and ask your followers to join you there
104. Share about other business owners and do cross-promotion
105. Interview a business owner or a team member
106. Start a 30-day challenge
107. Run a monthly/ weekly series (roundtable, podcast, AMA, etc.)
108. Conduct a social media takeover for 24 hours with business partners or industry influencers
109. Run a social-exclusive offer

110. Talk about success and how to achieve success
111. Talk about failure and what not to do to avoid failure
112. Share a handwriting/ hand drawing/ mind map
113. Share a checklist to achieve something
114. Share your sponsorship of an event
115. Share your thought about a paradox
116. Share your opinion about an existing problem in your community/ society/ country
117. Tell about your mistake, what you lost and what you learned
118. Share a new insight from a mundane, daily thing
119. Give a shoutout to your mentor/ advisor who helps you in a difficult time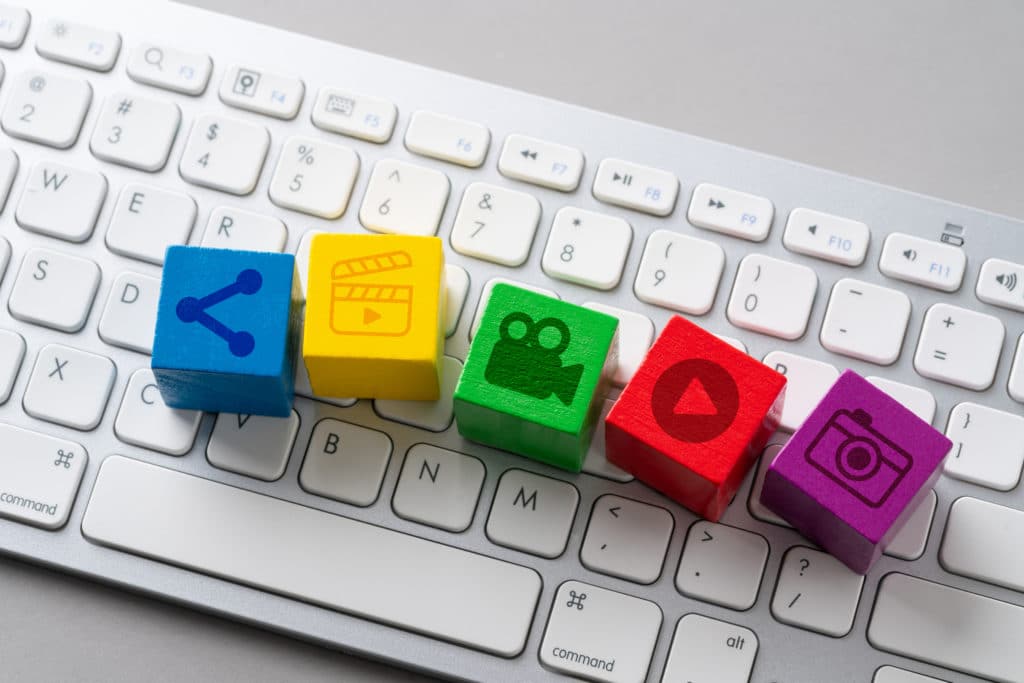 There you have it – the "2021 ultimate list of 120 social media content ideas".
If you have kept posting the same types of content over and over again, it's about time to change and give some of these ideas a shot.
Let your creativity flow! Your social feeds and those of your clients will never feel boring anymore.
———————————————–
Are there any other ideas you're using for your social media marketing that are absent from our list?
Do you know any other creative posts that brands are trying out?
Let us know in the comments below.
————————
Now that you have your content ideas for essentially the whole year, work on your digital marketing strategies with the top 10 social media marketing trends in 2021, or prepare your company for the new decade with the 5 biggest business trends in 2021.
Follow Sisu Digital for more social media content ideas, digital marketing strategies, trending news, and insights.